My Canyonlands: The Adventurous Life of Kent Frost is an enthralling portrait of an American original and his fierce love of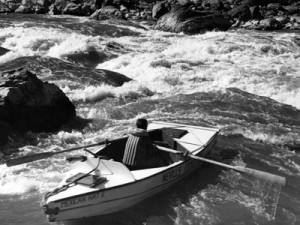 the land. It tells the story of Kent Frost, the last of the old time river-runners and a legendary back country guide whose love for the  canyons of southeastern Utah helped create Canyonlands National Park. Running through the film, as it runs through Kent's heart, is the drowning of legendary Glen Canyon by Lake Powell – a still controversial environmental loss. Stunning photography of the landscape, stories, music, archival footage and present-day adventures weave together to create an intimate and compelling portrait of Kent Frost and the canyons he loves.
My Canyonlands is narrated by NPR commentator Hal Cannon, who also wrote and performs "The Ballad of Kent Frost." It features environmental activists Katie Lee, Ken Sleight, author Stephen Trimble, and additional music by James Keelaghan, TR Ritchie and Cowboy Celtic.
$25 for the DVD with lots of extras!

(Home use only- Please contact us for other uses)